Here are the 3 Steps to create a membership site with Clickfunnels?
Alright In this article we are gonna talk about How to create membership site with Clickfunnels in just 3 easy steps but before that let's talk about what is membership funnels and how you can use it to build your online business.
In this site review, let's start with who should use this funnel, and how you can use Clickfunnels to build your next membership site.
Who Should Use Membership Funnel?
Membership sites are one of the most ideal ways of earning good cash online through the monetization of your skills. It enables you to deliver content to your audience in a systematic and organized way where you give access to these contents based on their purchase or relationship with your business.
Membership funnel is good for people who are into consulting, coaching businesses like authors, affiliate marketers, teachers, or similar kinds of audience.
There are several reasons why people create a membership site – and why you should start creating yours today! You really need to start off by monetizing anything you're good at.
That's where the need for a membership site comes into the scenario.
If you are one of them who wants to monetize their skill in a professional manner, I have a perfect resource for you and that is the FREE book "Experts Secrets" by Co-Founder of ClickFunnels Russel Brunson.
3 Steps to create a membership site with Clickfunnels?
Let's begin the journey to build a membership site using the world's #1 sales funnel builder platform ClickFunnels. Just follow the steps below at the end of it I'll also give you a free share funnel which you can use to build your membership funnels in just 5 minutes after that you may add your content to monetize.
Step 01:- Login & Create a Membership Funnel
Just log in to Clickfunnels or sign up for the 14 days free trial by click here if you are not already a user.
Now click on Build Funnels and choose the type of funnel as Sell Your Product option followed by Membership. In the next step, you need to add a funnel name or you may add that funnel to the group.
Here you will have to select the membership access step in the funnel. You'll click on the membership category and then select a membership access page template.
To add a membership area template… Click on the membership category, followed by selecting a membership area template.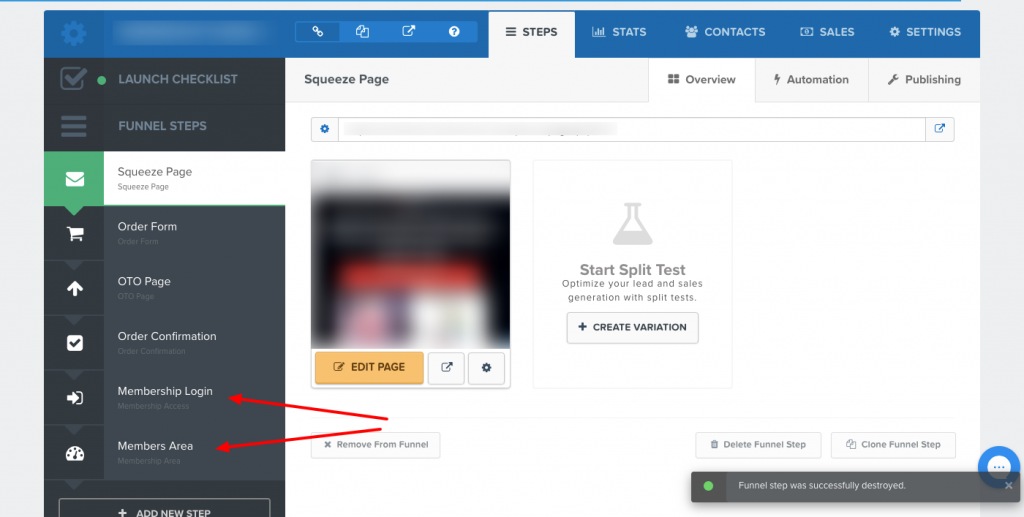 Step 02:- Add Lessons to Your Membership Area
Each section in your membership area will need one or more lessons to add to your actual content. Lessons are nothing but the breakdown of your content into topics.
So, in adding sections, you will need to click on Add New Lesson Section, and then add the section Name followed by selecting Product Requirements, adding Tag Requirements and Upgrade Requirements (those 3 are optional though).
When you add the product requirements that means to unlock that sections member need to purchase that membership product. It's just that simple.
Click on Add New Lesson, select the Lesson Section from the drop-down and enter the Name of the lesson. Next, select the Page Template, enter the number of days for a drip delay (optional), and then finally click the Create Lesson.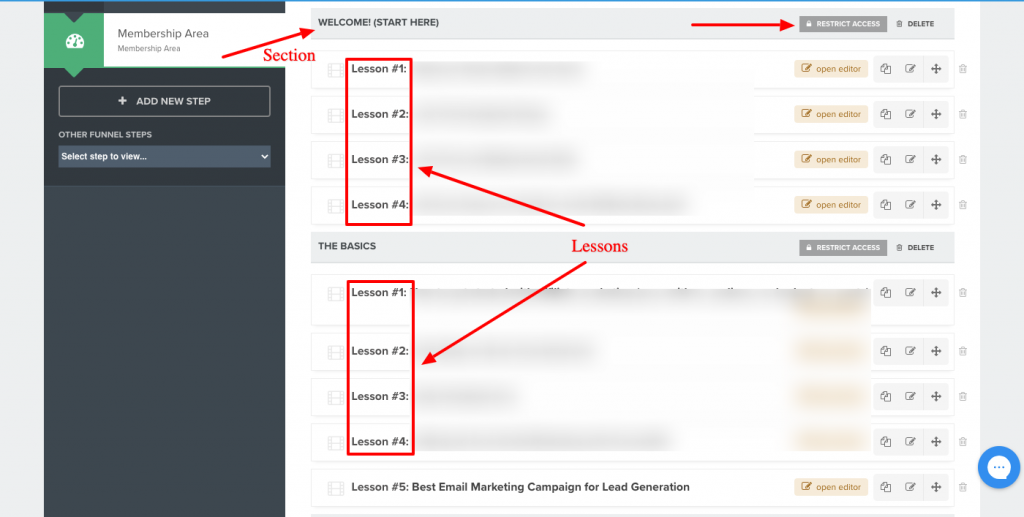 Step 03:- Test Your Funnel & Launch
Now you just need to check if everything is working fine in your membership funnel and make it live for your audience.
Bottom Line:-
As you know to monetize your skill you can create membership sites inside clickfunnels but more interesting part is that you can sell one time or recurring membership. To accept payments online you can use paypal, stripe, recurly, JVZOO etc.
So how are you going to monetize membership funnels? Let me know in the comments below.
Hey BTW I am sharing my friends blog who all are into digitall marketing niche , surely you will get good value
Check out my friend Ushma Shah my batchmate at Digital Deepak Internship where she shared a review about her experience
Also Check out Blog From Divya where she explains How Blogger Earn Money
For WordPress please check out Pradeep has writtern blog on Top WordPress Page Builders Compared
If you want to start affliate blog check out raman's blog