How to Make Good Bonuses for Your Affiliate Offer that Help 10x Your Sales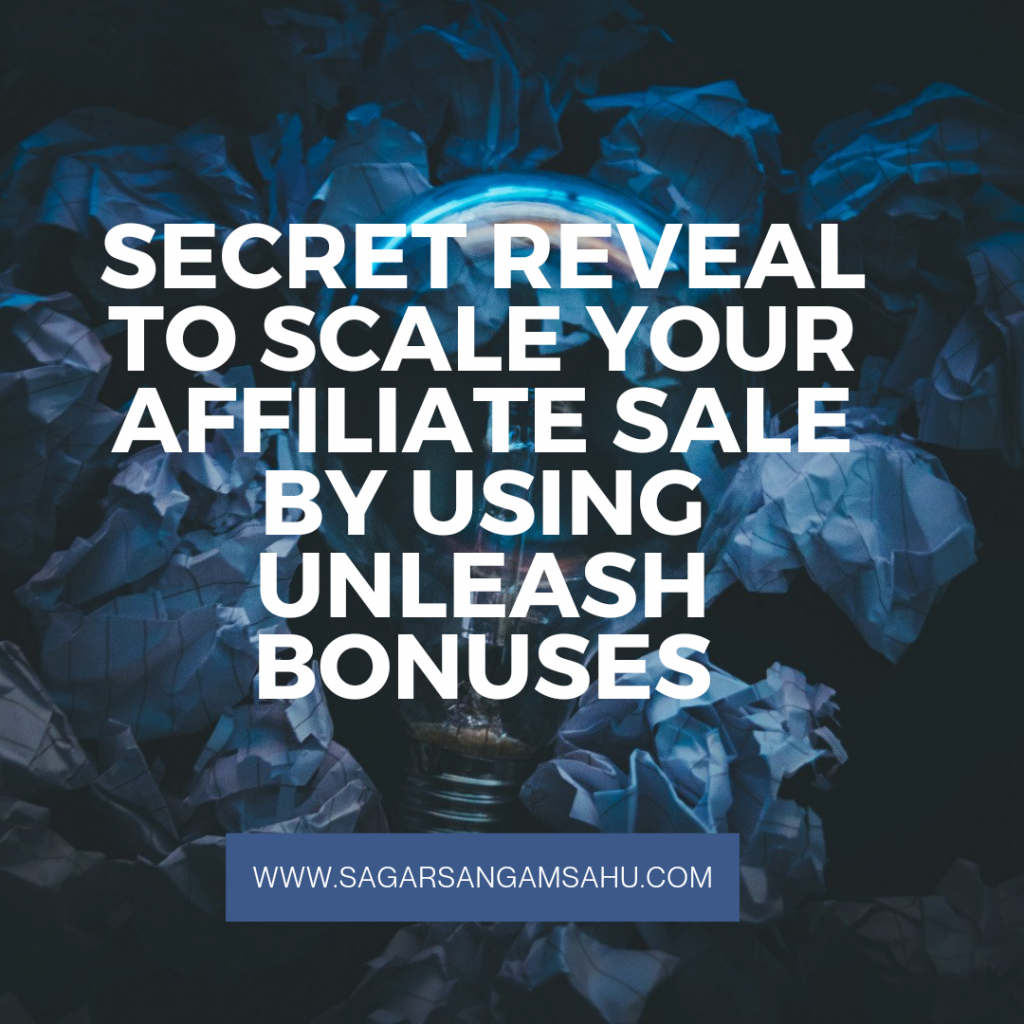 When first I get started in affiliate marketing 
There are many questions every single time I struggle with 
Also Started Comparing with big guys in my niche every single time 
Then I realise , It's natural to have this when you have no following or just starting out 
I got to know about how important building an audience who trust you and having an irresistible offer 
Another biggest challenges I faced that is competition 
In Affiliate marketing, you are promoting the exact same product others are 
I see people talk to me get information about the product and buy from another person because I did not have good bonuses to offer them 
Literally, people see who is giving good bonuses and they forget about the original product itself 
Few questions came to my mind you might have gone through or going through 
FAQs 
I don't have bonuses like big marketer has because I am new to affiliate marketing 
How can I create good bonuses? 
How to get access to the right bonuses for my offer so that i can increase my earnings 
I have so many bonuses but its no one buying (when you have crapy bonuses) 
How to get people to see my offer 
Etc Etc ……………. 
Now after 8 months of struggle in affiliate marketing I was able to generate only $ 386 from Clickfunnles and $60 from another one 
Then i promise myself to make an offer irresistible to more sales 
I started following my Dream 100(Top %1 People In My Niche)people who is doing best in my niche 
I started messaging top affiliates in messenger, got few replies 
i am so grateful for their time and advice 
At this moment i am 
I will share few tips out of all conversation I made and implemented in my affiliate marketing business 
As an affiliate, 
First I look at what kind of problem solves by the product which I am promoting 
But when someone solves one problem during the consumption they might face other problems also 
Let me give you an example 
I promote ClickFunnels but when my customer use click funnels, they get stuck with building funnels, technical integration, traffic, getting people inside the funnel..many more 
you need to give them time to create a course or tool to help them getting solved the above problem 
There are 5 types of bonuses you can give them to make your offer irresistible 
Courses — add more value with it & should complement your main product 
Software (Apps or Extension)You can hire someone from Upwork or partner with someone already developed (WhiteLabeled Software) 
Your Time 
This is the best bonuses and most valuable bonuses you can give, use this one when you are totally new or just getting started …Mentor them to remove roadblock in their journey 
Template/DFY Funnel You can provide Email Swipes, Funnel Templates to faster their learning curve 
Community/ Accountability — Give them access to the VIP community for paid members to network or get an accountability partner 
So Again I would mention 1 to 1 Support can be the most valuable bonuses out of all mentioned, especially when you are starting out 
Remember what you can give as 1 to 1 which is difficult for someone having huge followings 
Hope you get value out of this post?
Here my affiliate funnels you can take look at my bonuses for different products.
ClickFunnels One Funnel Away Challenge – Click here
ClickFunnels Funnel Hacking Secrets Offer – Click here